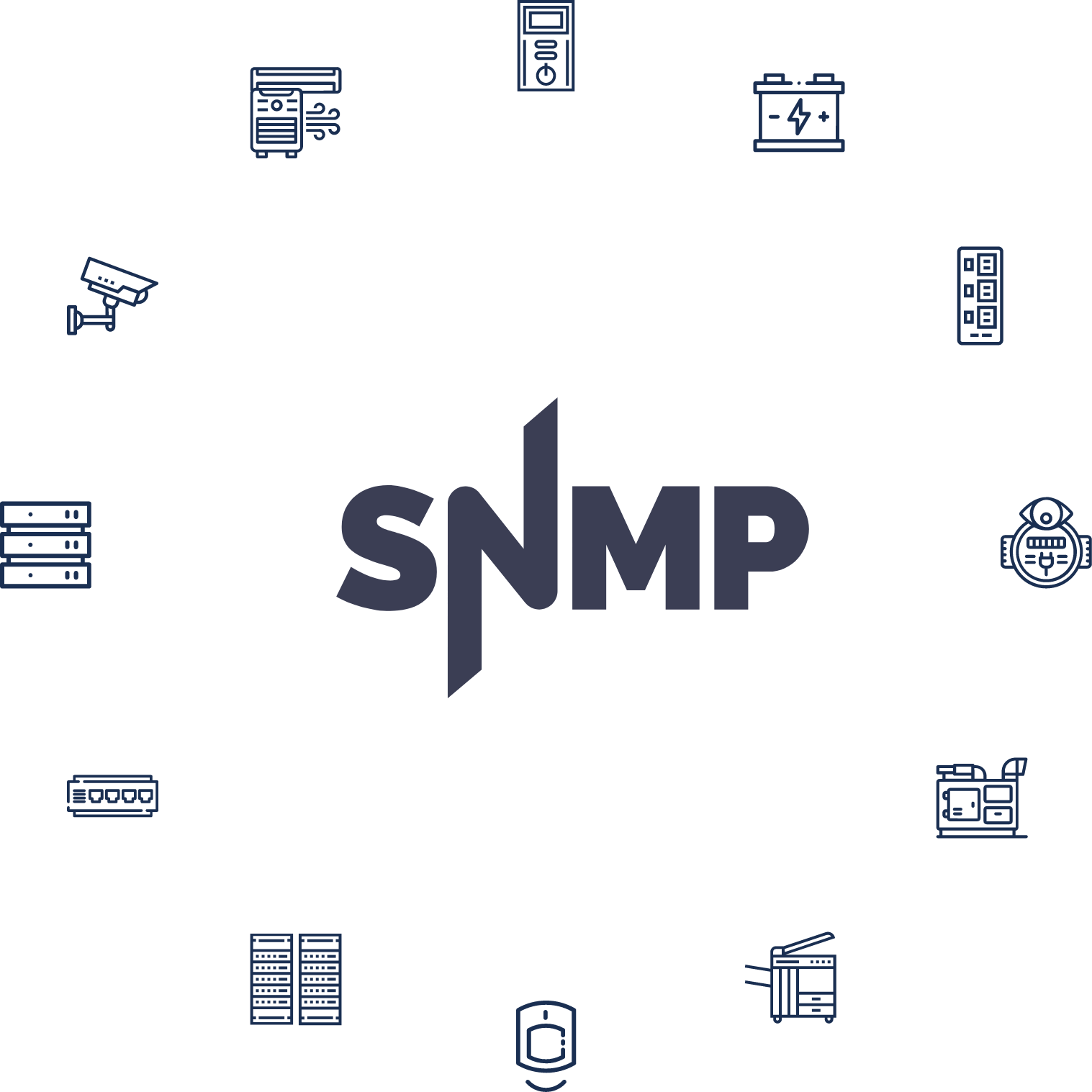 You can manage your environments with Sensaway SNMP support. You can filter SNMP and Modbus devices on the basis of both location and device category and monitor them with the sensor data that you want. You can define separate alarm rule for each sensor.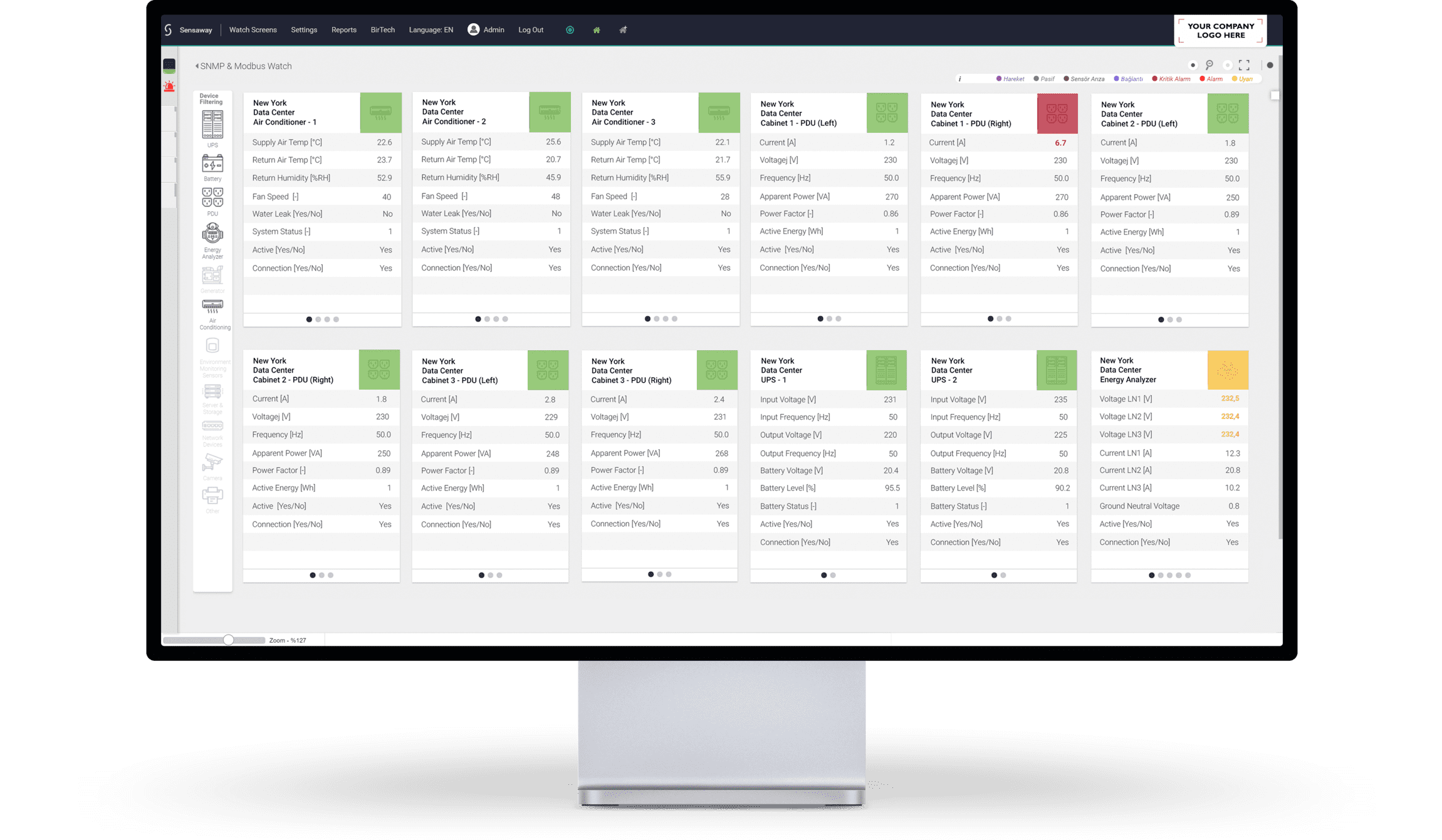 Regardless of the brand:
Air conditioning
UPS
PDU
Generator
ATS / STS
CRAC / CRAH
Energy Analyzers
Many devices such as can be monitored with their own sensors.