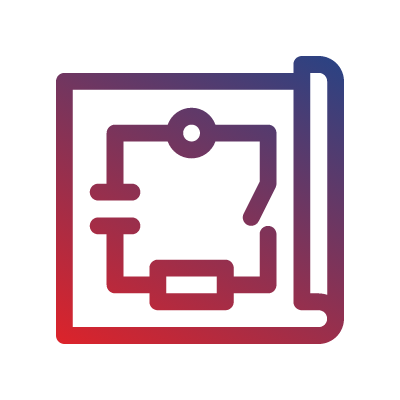 With the PowerSens Energy Monitoring Solution, the energy parameters of the enterprises, from the transformer to the system rooms, all panels and switches can be monitored over a single line diagram.
You can easily design your single line diagram via the PowerSens web software. Thanks to the rich element library, you can show all the switchgear on the drawing. You can create your own items when you have special item needs.
By matching the items you create in your diagram with your devices, you can access many details much faster.
You can give special names to all switchgear, and in this way, you can see and manage the fault alarm information in more detail in e-mail, sms and mobile notifications in alarm situations.
Alarms that may occur in energy monitoring can be followed instantly on the monitoring screen and the location of the fault can be easily detected from the descriptive queue address.
You can save the current version of the single line diagram you have created on the system in PDF form instantly.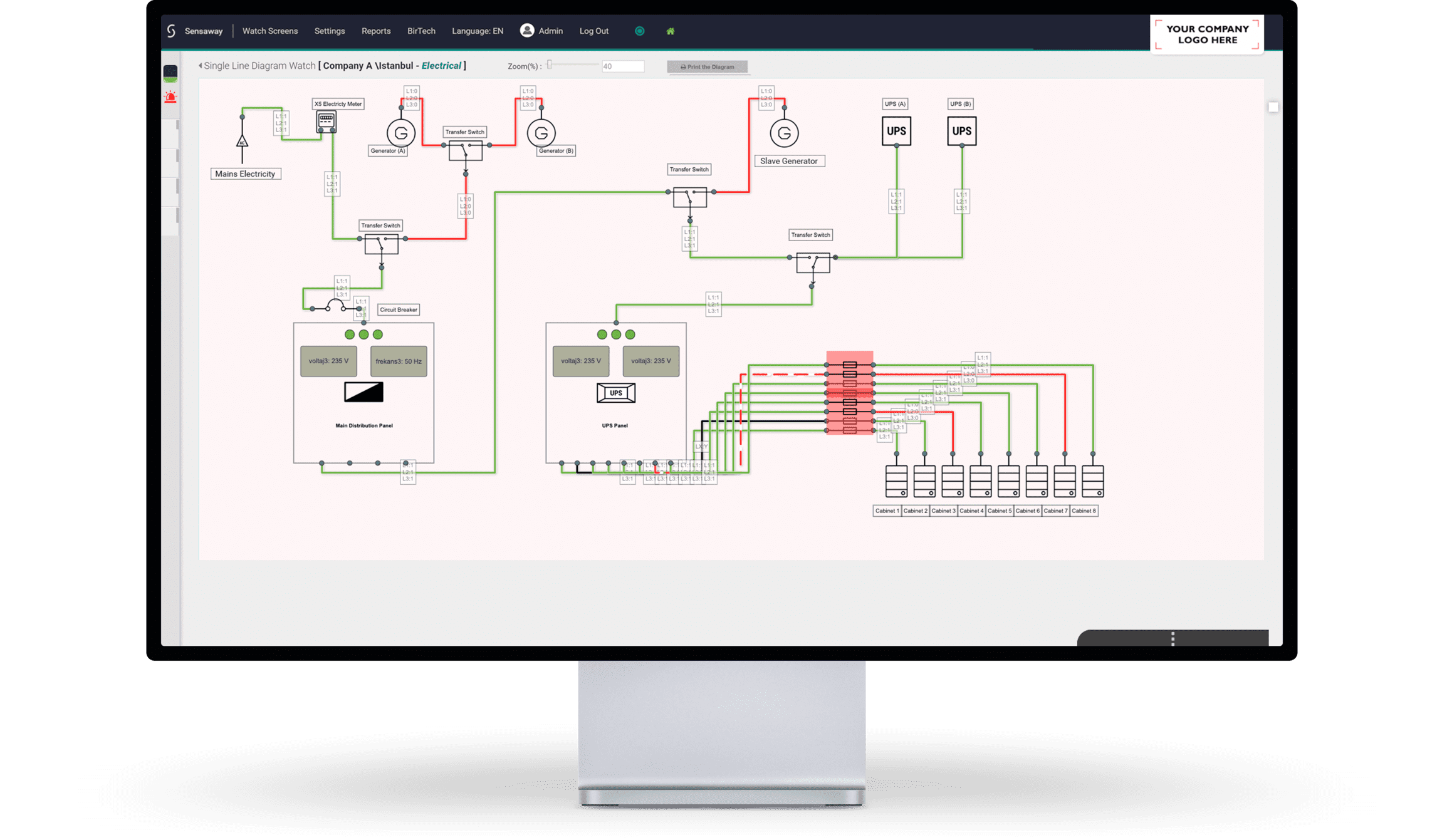 Which Energy Equipments Can You Monitor on a Single Line Diagram ?
UPS
PDU
Generator
Energy Analyzers
switches
ATS / STS
Medium Voltage Protection Relays